The doctor's office, a place to be purified as a priority

Health professionals should control airborne microbiological contamination in their offices. This is what the OpinionWay survey conducted in February 2018 for TEQOYA indicates. In it, the French express their concern about the air quality in waiting and consultation rooms in doctors' surgeries.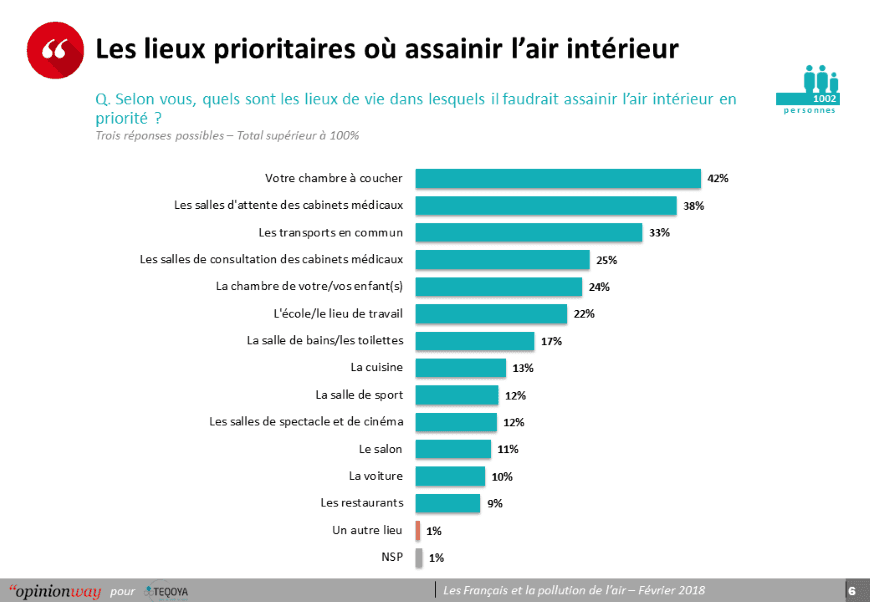 Waiting rooms are confined spaces where, by their very nature, infections are numerous.. The air - laden with bacteria, viruses, and other fungi - favours contamination. This risk of contamination is all the greater when patients are immunocompromised and weakened. The transmission of infectious agents also occurs in the consulting rooms, where patients follow one another in rapid succession.
In paediatric practices, many parents are concerned about the risk of their child being in the waiting room. Will he or she contract an illness that he or she didn't have when they arrived? They may expect special care worn to the air their child breathes.
In a pneumology or otorhinolaryngology practice, patients, often people whose respiratory systems are fragile and prone to infections, are also very sensitive to this issue.
Air quality is finally a major issue in osteopathic and physiotherapy practices. Indeed, the human body, when handled, releases a lot of dead skin, germs, bacteria, and unwanted odors.