How to avoid pollen ?
There is no definitive cure for pollen allergies, but there are preventive measures you can take to minimise your contact with pollen. We have divided our advice into four clear categories to help you control your allergies.
1. In your home
Cleaning your home :
Regularly cleaning your carpets, rugs, etc. prevents the spread of airborne pollen. If people are constantly coming in and out of your home, they take the pollutants from the outside air with them. By cleaning regularly, you remove allergens from your home, reducing the likelihood of irritating your symptoms during this pollen season.
Grooming your pets :
It is well known that animals come in and out of the house, carrying with them a host of allergens, mites, dust. Clean and brush your pet regularly, and above all, do not let it sleep in the bed of the allergic person.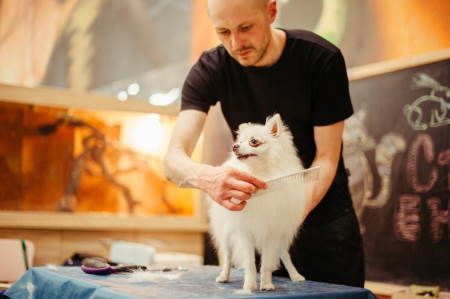 Creating a hypoallergenic garden :
It may seem a bit of a hassle, but if you suffer from allergies every year, it may be time to take a look at your garden. If you have planted trees in your garden, such as sycamores or birch trees, it might be interesting to replace these high pollen trees with magnolias, azaleas or cherry blossoms. These types of trees are mainly insect pollinated, which means that their pollen is heavier and less likely to be dispersed by the wind. The morning is preferable for gardening because the dew limits the transport of pollen. On the other hand, avoid gardening when it is too windy, as these are times when all the pollen is concentrated a few metres above the ground because of atmospheric pressure and wind swirls.
Cleaning your clothes :
Whenever you come in from outdoors, you should wash yourself and your clothes. This can remove pollen that sticks to your skin, hair or fabrics, and reduce the likelihood that it will continue to irritate you throughout the day.
Do not dry your clothes outside :
On a hot, sunny day, it can be tempting to hang your clothes outside to dry rather than clutter up your home. However, drying your clothes outside will cause wind-blown pollen to stick to your clothes and contaminate your skin.
Ventilate at the right time :
You must continue to ventilate even in the pollen season to renew your indoor air. The concentration of pollen in the air is lower in cooler temperatures: open the window before 9am or after 8pm..