Purify your wide spaces
TEQOYA TeqAir 450 air ionizer
Purify your air by natural inspiration with TEQOYA TeqAir 450 air ionizer
Purify your spaces of life, relaxation and reception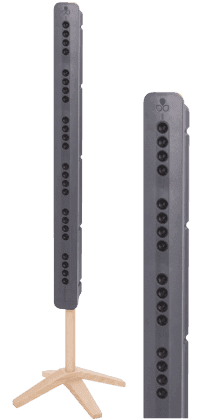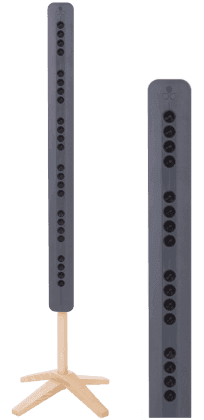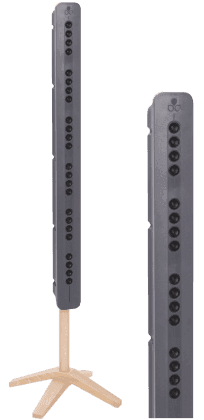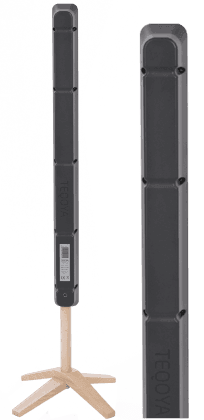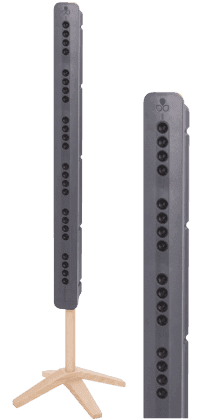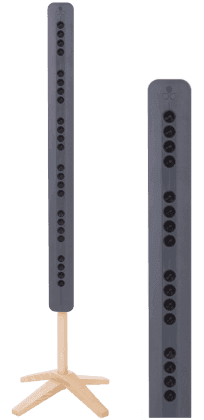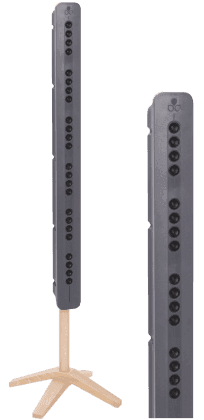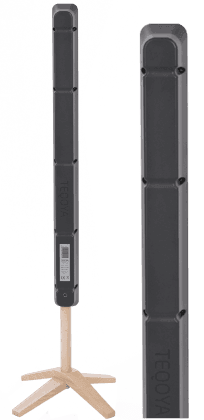 For a room up to 50 m2
Quiet : 0 db
Ultra-low power : 1,5 Watts
No filters to change
10 years warranty
Made in France
Discreet and slender design
0
Satisfied or refunded 30 days
Secure and encrypted transaction
Payment without charges or through PayPal
Delivery included in Europe
Adheres to the ethical code of the FEVAD and e-commerce mediation system
For the holidays, give yourself 10 years of fresh air!
For two rooms
Buy 2 TeqAir 200, get 1 Tip4 free*
For living room
Buy 1 TeqAir 450, get 1 Tip4 free*
* The offer is valid only within the limits of available stock.
Eco-friendly air purifiers
TEQOYA ionizer's range is 100% designed and manufactured in France, with no planned obsolescence. All TEQOYA purifiers are covered by an unprecedented 10-year warranty. All devices are made with environmentally friendly materials.
The natural french beech of the legs comes from a certified PEFC. Our cartons and papers come from an FSC certified industry, and our packagings are 100% reusable.
TEQOYA TeqAir 450 air ionizer eliminates up to 99% particles and germs:

Fine particles

Viruses/Bacteria

Pollen

Pet allergens

Mould

Smells
Features of your TEQOYA TeqAir 450 air ionizer
Advised surface
up to 50 m2
(30 m2 for polluted environments)
Negative ions production
450 000 per cm3 at 1m distance
3000 billion per sec
Ionic optics
24
Noise level
0 dB
Power consumption
1,5 Watts
Power input
100-250 Volts
Dimensions
95 cm x 6 cm x 7 cm
Weight
1,4 kg
Color
Dark grey
Ozone level
Ozone-free*
Certification
CE CEM, security, ozone-free, PEFC
Warranty
10 years
Pack content
1 ionizer
1 power cable
1 user guide
1 wooden foot
* Patent pending, measured by independent laboratories Intertek and Certam