A bit of history
A few years before creating TEQOYA, Pierre Guitton (its future founder), whose daughter suffers from asthma, tested and experienced the benefits of an air ionization system developed by Jacques Breton. Professor at the University of Bordeaux and member of the New York Academy of Sciences, Jacques Breton spent more than 15 years studying air ionization: the generation of negative ions in the purest environments on the planet, and their action on aerosols. He developed this new technology to emit large amounts of negative ions without generating ozone or any other hazardous chemical substances. However, his technology remained largely unnoticed for several years. In 2014, during a peak in air pollution in Paris, Pierre Guitton decided to create TEQOYA and share this technology with as many people as possible.
TEQOYA, a French brand with international links
TEQOYA air purifiers are now distributed and recognized in approximately twenty countries around the world: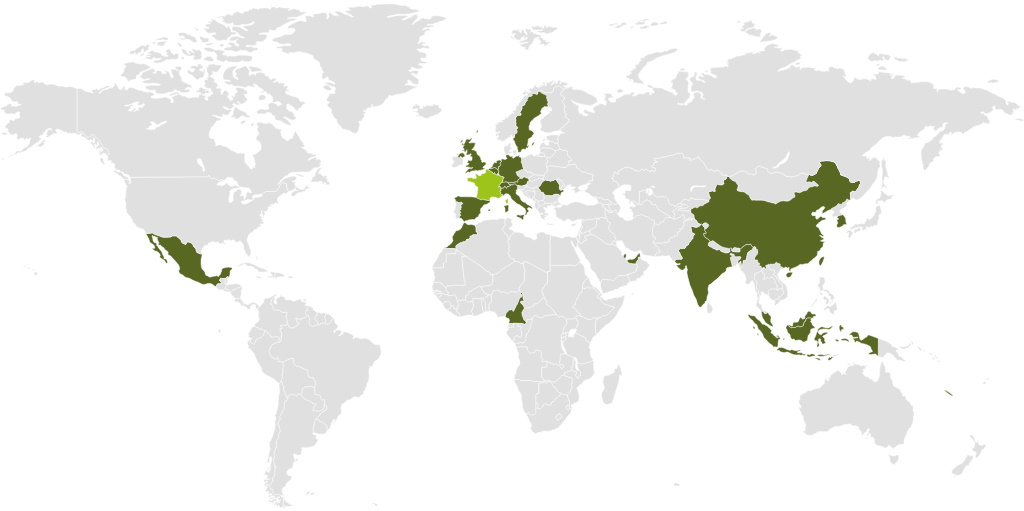 Headquarters Distributors
Americas - Mexico
Europe - Luxembourg, Belgium, Switzerland, Germany, Spain, France, United Kingdom, Italy, Netherlands, Romania, Sweden
Africa - Morocco, Cameroon, French Southern Territories
Asia - India, United Arab Emirates, China (Mainland), Hong Kong SAR, South Korea, Taiwan, Malaysia, Indonesia, Qatar
Oceania - New Caledonia
Looking to become a TEQOYA distributor? Contact us!