In June, Montreal, Toronto, and even New York took turns claiming the unfortunate record of being the most polluted city in the world, according to the international IQAir1 index, reaching levels between 129 and 157, when air quality is considered "poor" starting from 51.
The cause of this situation is the wildfires plaguing the country. By the end of June, Canada had nearly 500 active fires, with 7.8 million hectares devastated by the fires and 100,000 people evacuated in 2 months. With a fire starting in Alberta in early March, the situation persists, and as of the time of writing, no quick return to normalcy is expected.
To understand the exceptional nature of this situation, we can compare it to the wildfires in Gironde during the summer of 2022, which marked France with their scale and duration: over a month (from mid-July to mid-August), "only" 30,000 hectares of forest were destroyed in the department.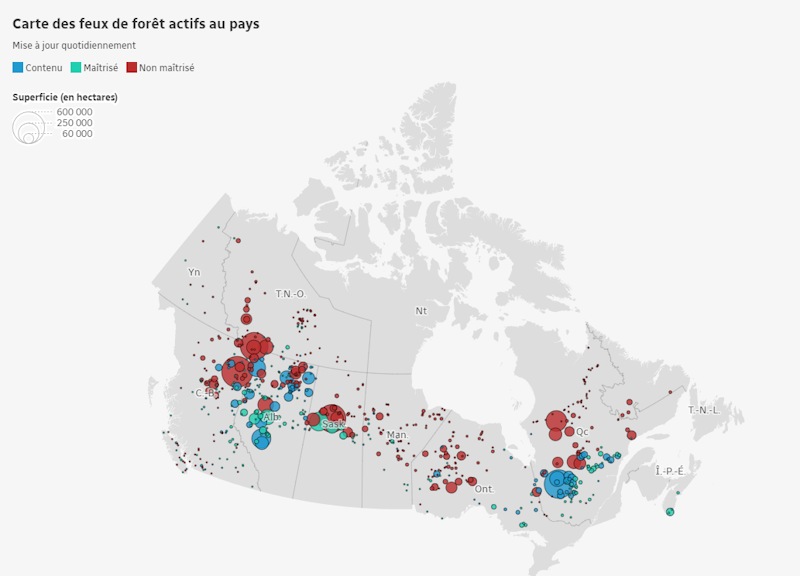 Figure 1 - Map created by Radio Canada using data from the Canadian Interagency Forest Fire Centre and the Society for the Protection of Forests Against Fire (SOPFEU)2
The impacts on air quality: some data
These gigantic fires emit toxic smoke loaded with ultra-fine particles, volatile and semi-volatile organic compounds, carbon monoxide (CO), carbon dioxide (CO2), nitrogen oxides (NOx)...
Today, in Canada, the carbon emissions released into the atmosphere due to the fires represent approximately 590 million tonnes of CO2, which is 88% of Canada's annual greenhouse gas emissions in 2021.
In France, in 2022, the threshold for suspended particulate matter (PM10) was exceeded in Gironde.
These pollutant concentrations have direct impacts on health. According to Santé publique France3:
An increase of 10 µg/m3 in the levels of PM10 for the current day and the previous five days results in a 0.5% increase in non-accidental mortality.
An increase of 10 µg/m3 in PM2.5 results in a 15% increase in non-accidental mortality risk.
An increase of 10 µg/m3 in NO2 for the current day and the previous day results in a 0.75% increase in non-accidental mortality.
The elderly, especially those over 75 years old, and individuals with heart or respiratory conditions, such as asthmatics, are particularly vulnerable to this air pollution.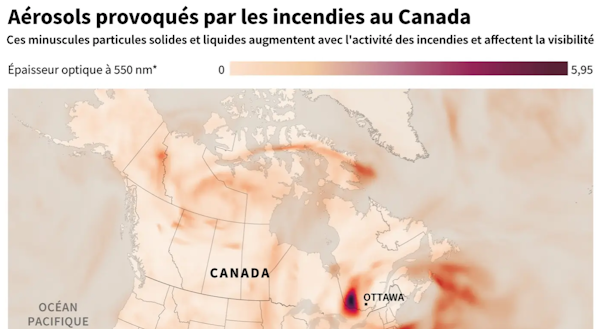 Figure 2: Map showing total aerosols predicted on June 8, which increase with wildfire activity in Canada4 - PHOTO AFP / JULIA HAN JANICKI, SOPHIE RAMIS