What actions should be taken to protect oneself from pollution?
Although these are government decisions to avoid air pollutants altogether, there are certain actions we can take on a daily basis to protect ourselves from them.
5.Choosing the right route and avoiding rush hours
Focusing recently on hyper-local variations in pollution levels, researchers have found that within the same city - or even the same neighbourhood - individuals absorb different amounts of pollutants, depending on where they live and their habits. According to Frank Kelly, director of the environmental research group at King's College London, avoiding the busiest roads can cut the pollution a person breathes in half. Choosing the right route is as important for drivers as it is for pedestrians, as exhaust fumes can be concentrated inside a car. At the heart of daily traffic, the concentration of nitrogen dioxide is ten times higher inside the vehicle than outside.
6.Wear an anti-pollution mask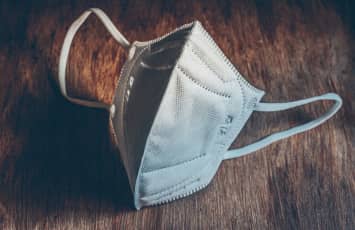 To protect yourself from polluting particles, it is advisable to use a mask that complies with European standards. In Europe, those certified FFP 2 or 3 (Filtering Facepiece Particles level 3) are the most reputable. Disposable and of various types, they protect against dust, flu viruses such as COVID-19, and fine particles. Nevertheless, for its optimal effectiveness, certain conditions must be respected as much as possible: apply the mask correctly on the wings of the nose, do not touch it to avoid it from being electrically discharged, throw it away after a maximum of 4 hours...
7.Opt for an air purifier
Protecting yourself from outdoor pollution yes, but did you know that indoor air is 5 to 10 times more polluted than outdoor air? Not only do outdoor pollutants, created by traffic, for example, infiltrate into homes through ventilation ducts, doors and windows, but indoor air is also polluted by kitchen fumes and smoke, household products, dust, cigarette smoke, candles etc. This is why it makes sense to opt for an air purifier. TEQOYA air purifiers produce negative ions that remove even the finest polluting particles (these are the most dangerous because they get deep into the lungs and into the bloodstream).