Home

>
TEQOYA puts its air ionization techonology at the service of companies
TEQOYA now equips companies concerned with the air quality and wellness of their customers and collaborators. Two companies have already been seduced by our air purification technology: Groupe Beaumanoir and Air France.
Purify your workspaces to improve your employees wellness

Created in 1981 by Roland Beaumanoir, the Beaumanoir Group is a leading player in ready-to-wear clothing in France. From its home port of Saint-Malo to Asia's doorstep in Shanghai, Group Beaumanoir dresses men and women in the colors of its brands: Cache Cache, BRÉAL, Bonobo, Scottage and Morgan.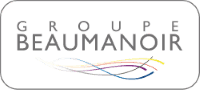 In China, where pollution is a public health problem, since summer 2017, the Group Beaumanoir's offices have been equipped with TEQOYA air purifiers. The employees unanimously welcome the Group's CSR initiative, which allows them to breathe a healthier air.
Ionize the air to offer your customers well-being, calm and relaxation
Air France is a leading global player in its three main business lines: passenger air transport (Passage), air cargo (Cargo) and aircraft maintenance. From its hubs at Paris-Orly and Paris-Charles de Gaulle airports, the airline operates flights to more than 320 destinations and 118 countries.
Since the end of January, Air France customers have benefited from the benefits of TEQOYA air purifiers in three areas of the new Business Lounge in Hall L of T2 at Paris-Charles-de-Gaulle Airport: the Instant Relaxation Club and the Petit Salon.