Indoor air purification specialist, TEQOYA is a young French company in terms of age, but already a big company with a network of partners in more than twenty countries around the world.
Very soon after its creation, TEQOYA received a favorable response and an ever-growing demand in China where Anyou, our historical partner, has been distributing our air purifiers since 2017. When we know that the Chinese market has a considerable advance in air pollution control solutions, with more than 500 products available, we are proud to have been selected for our technological performance and the reliability of our purifiers.
Asia is now TEQOYA's main development pole in terms of turnover with new partners in Hong Kong, South Korea, Taiwan... Europe of course features prominently in our economic deployment thanks to our partners in France, Belgium, Switzerland, Spain, Italy, Romania, Sweden, the Netherlands... From one country to another, sales channels differ in deploying a wide range of know-how: direct sales, boutiques, e-commerce, etc.
And new partners are already joining TEQOYA as the issue of indoor air pollution control becomes a crucial problem all over the world. We will continue to deploy our technologies and solutions for indoor air purification to better meet the needs of our customers: individuals, institutions, companies, whatever the sector in demand...
Attentive to feedback, TEQOYA is committed to taking all necessary steps to improve our products and services to meet our customers' expectations. From one end of the chain to the other, we are focused on a double objective: with our eco-responsible and French air purifiers, to clean the air of enclosed spaces 24/7 while preserving human health and the planet.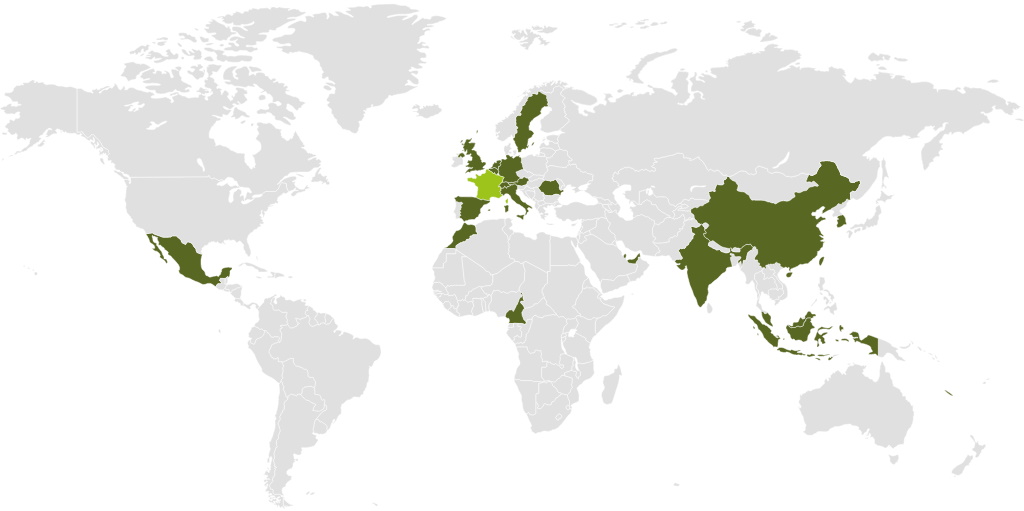 Headquarters Distributors
TEQOYA air purifiers are now distributed and recognized in approximately twenty countries around the world:
Americas - Mexico
Europe - Luxembourg, Belgium, Switzerland, Germany, Spain, France, United Kingdom, Italy, Netherlands, Romania, Sweden
Africa - Morocco, Cameroon, French Southern Territories
Asia - India, United Arab Emirates, China (Mainland), Hong Kong SAR, South Korea, Taiwan, Malaysia, Indonesia, Qatar
Oceania - New Caledonia
Looking to become a TEQOYA distributor? Contact us !