At the heart of the health crisis, a nurse working in a nursing home contacted us to ask for support in equipping their common rooms with our air purifiers. Here is what she said: "Given the health situation and the pressure created, we are looking for something to encourage and boost the morale of our teams during this fight". We accepted his proposal and wanted to extend the initiative to other nursing homes.
TEQOYA makes its air purifiers available to equip nursing homes
This year, for all purchases made on our site until 31 December, TEQOYA will donate 20€ to equip several nursing homes with our air purifiers.
Commit yourself to us: by buying a TEQOYA air purifier, you are taking care of yourself and your loved ones and you are also helping to improve the well-being of the residents and carers of the nusing homes.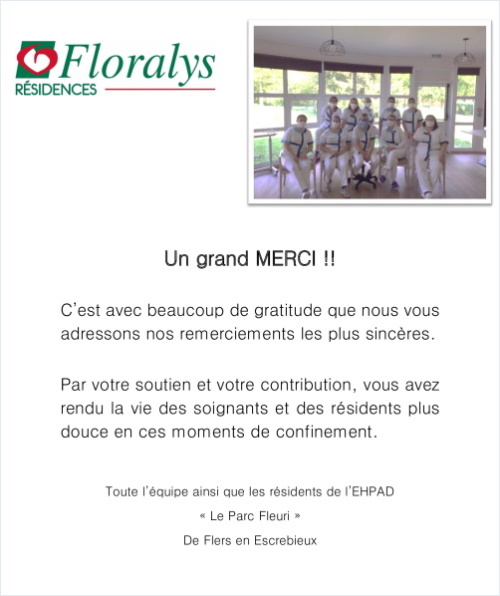 We have received a message from the team of nursing home " Le Parc Fleuri de Flers en Escrebieux " :
A big thank you on behalf of the entire nursing home team in TEQOYA for a donation of purifiers. They are beautiful, space-saving and silent and will be very beneficial for the residents and staff. We would also like to thank Nurse Lucas Sandrine for the initiative !